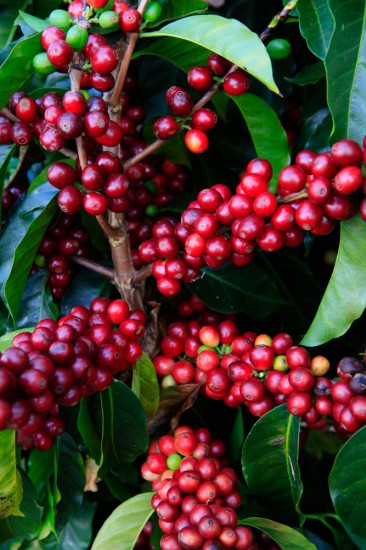 At Toby's Estate Coffee in Williamsburg, they serve this bacon with Vermont cheddar, slow-roasted tomatoes and scrambled eggs on a roll. But it's pretty good all by itself. The espresso-maple syrup will last for several weeks in the refrigerator. Check out our story about Toby Smith, the man behind the great coffee shop, in the current issue of Edible Brooklyn.
Espresso-Maple Laquered Bacon
Makes ½ pound of bacon and 1 cup of espresso-maple syrup
Adapted from Toby's Estate Coffee (125 N. Sixth St.; 347.457.6160)
½ pound thick-cut, nitrate-free smoked bacon (about 6–8 slices)
3 shots espresso (at Toby's they use the Bedford blend)
½ cup pure Vermont maple syrup
6 whole cardamom pods
Stir together the espresso and the syrup. Add the cardamom pods and let steep together in the fridge overnight. Remove the cardamom pods.
Preheat oven to 350°. Lay the bacon out on a sheet pan. Bake, turning once until the bacon is mostly crisp but not too dry. Remove from the pan. Brush ½ teaspoon of the espresso-maple syrup on each slice of bacon and let cool a bit before devouring.