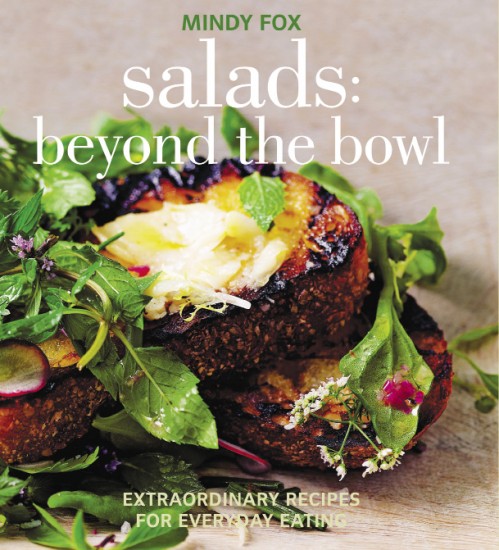 One of our cherished summer rituals is popping plump, ripe blueberries straight into our mouths while strolling past the heaps of produce at the Greenmarkets. So when wild blueberries showed up this week, we got downright giddy. In our current issue, Gabrielle Langholtz–editor of Edible Manhattan and Edible Brooklyn—reviews Mindy Fox's latest cookbook, Salads: Beyond the Bowl, which features this recipe for blueberries with feta and mint. Refreshing, seasonal and oh so yummy.
Blueberries with Feta and Mint
Adapted from Salads: Beyond the Bowl by Mindy Fox
This unexpected combination is lovely at the beginning or end of the meal. It is also delicious over lamb chops.
Serves 4
3 cups blueberries
1 cup mint leaves, torn
5 ounces feta cheese (1 cup), crumbled
4 tablespoons very good olive oil
Flaky coarse sea salt
Freshly ground black pepper
Sprinkle the blueberries with the mint and feta, drizzle with the olive oil and season with generous pinches of salt and pepper.