This Summer's Hottest Pool Party Kicks Off with Big News
WILLIAMSBURG, Brooklyn, June 21, 2023—On the night of the Summer Solstice, Friends of + POOL gathered on the rooftop of the Williamsburg Hotel to celebrate a landmark step toward making New York City's first river sourced swim facility. Designed by Dong-Ping Wong, Oana Stanescu, Archie Lee Coates IV, and Jeffrey Franklin, the innovative, self-filtering pool would allow New Yorkers to safely dive into the East River, a part of New York City's estuary, for the first time in a century. The pool's plan, which has been garnering public support and media attention since 2011, was heralded in Architectural Digest, and Time named it one of the 25 best inventions of 2013—yet its progress has been hindered by New York City's outdated regulatory standards that exclude public swimming in the rivers, and that don't have frameworks for structures that are neither a beach nor a terrestrial pool.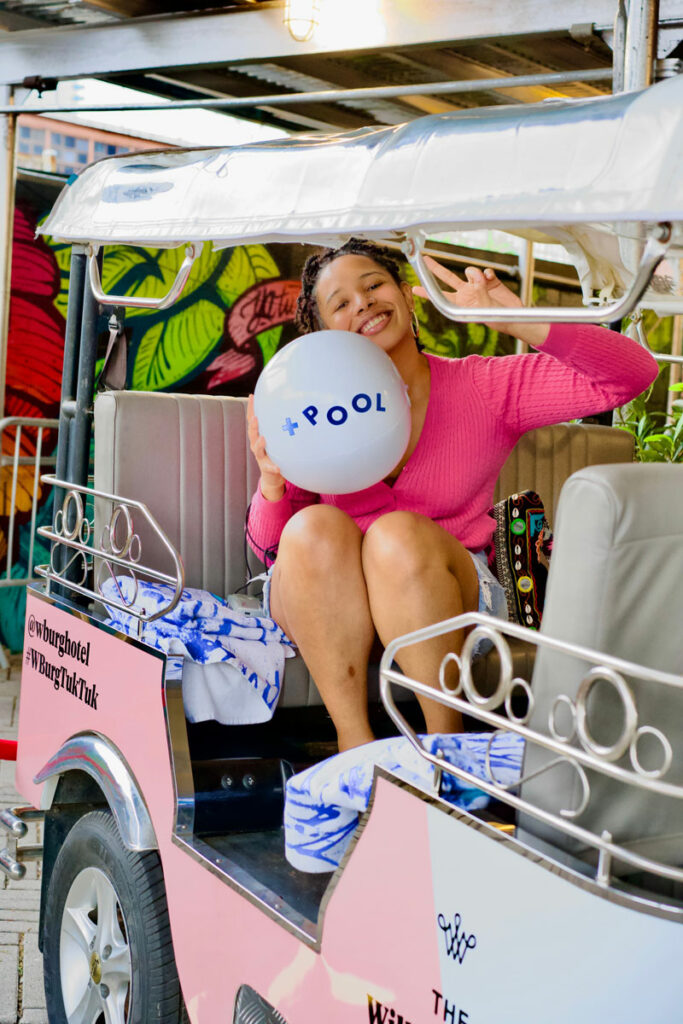 At + POOL's annual Summer Pool Party fundraiser last Wednesday, the Managing Director of the project, Kara Meyer, dropped the bombshell that City Hall has directed city agencies to develop new standards for permitting nontraditional pools/beaches, such as + POOL. This comes just as Paris, France, is gearing up for a €1.4 billion construction campaign that will install a series of floating swimming pools in the Seine. Owing to dangerously high levels of pollution, swimming in the Seine has been banned since 1923; Paris hopes that some of their pools will be operational by the 2024 Summer Olympics held in that city. After the Games, it is expected that Parisians will have access to 26 new swimming pools in the Seine by 2025, with four in Paris's city center.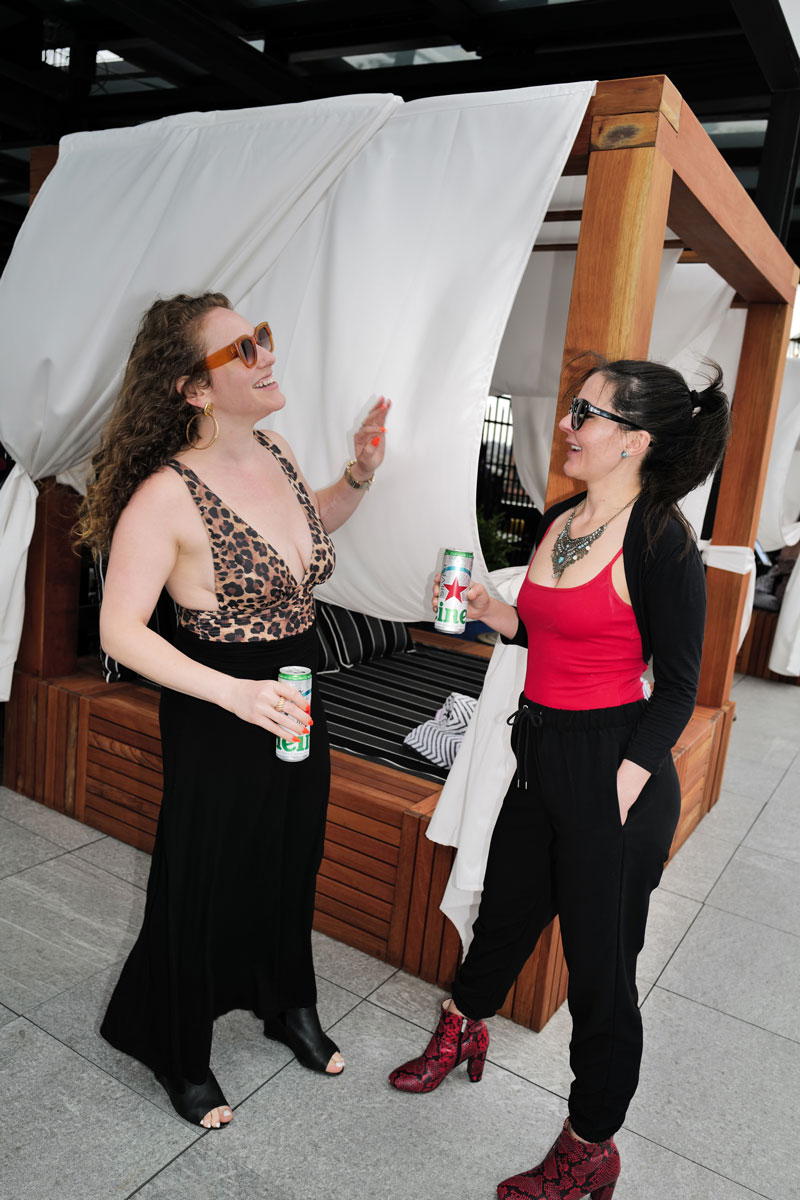 Happily, for New Yorkers, City Hall is removing one of the major roadblocks between New York City and its own floating river pool, making it conceivable that New York could beat Paris to the floating pool punch. This announcement lent a celebratory energy to + POOL's Summer Pool Party, already one of NYC's hottest summer events. As the sun of the year's longest day set over the East River, partygoers gathered around the Williamsburg Hotel's rooftop pool to enjoy a synchronized swim performance by the world-renowned Aqualilies, DJ sets by Bomba Zeen, and cocktails courtesy of Tito's Handmade Vodka, Ghost Tequila, JuneShine, and longtime + POOL champion, Heineken. Friends of + POOL were joined by celebrated guests who are also working toward building a better New York City; these included members of New York Open Water—a not-for-profit 501(c)(3) seeking to reclaim the rivers around NYC for safe swimming—and champion Olympic swimmer, Lia Neal, a NYC native. Notable guests were artist Andrew Ohanesian; filmmaker Scott Lazer; poet Ruel Johnson; architect Marc Kushner; and + POOL's fellow public space innovators, Joshua David (cofounder of The High Line) and Janette Sadik-Khan (who launched Citi Bike). The event raised support for + POOL's free public and educational programs that prepare New Yorkers for safe access to their rivers; these include free swim lessons for economically challenged youth, adult swim classes, environmental education, and water stewardship events. To learn more, to contribute, or to track the project, visit + POOL's site or follow on Instagram @pluspoolny.