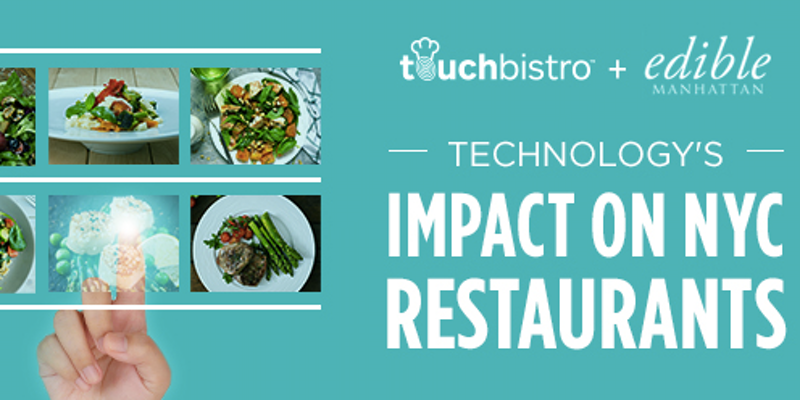 From the organizers:
If you're a restaurant owner or hospitality professional in New York City, you know how hard it is to run a successful business. But, thanks to technology, the way restaurants do business is changing for the better.
From how payments are accepted, to increased mobility, remote management and online review sites — join us on June 19th from 6pm to 8pm for a panel discussion to learn about how technology can improve your restaurant's service and increase your bottom line.
The ticket price includes a beer and wine 2-hour open bar, food catered by Beehive Oven, the panel discussion and networking so come prepared with your tech-related questions and business cards!
Our panel includes speakers from the following organizations:
Yelp: Yelp is a website and mobile app that connects people with great local businesses. Founded in July 2004, Yelp has taken root in countries across the globe, making it the leading local guide for real word-of-mouth on everything from boutiques and mechanics to restaurants and dentists. The Yelp community is made up of engaged locals who connect online and off to share their opinions about local businesses. Now let's take a look at Yelp by the numbers.
Yelp's speaker will be Darnell Holloway who is Yelp's Director of Business Outreach. Darnell joined Yelp in 2009 as one of 12 Account Managers at Yelp HQ in San Francisco. After relocating to Scottsdale in 2010 as part of the team that founded Yelp's Arizona operation, he was was promoted to begin working more closely on building up Yelp's Business Outreach efforts. As the Director of Business Outreach, he oversees a North American team dedicated to building communities and educating small business owners across the country about strategies for success in a feedback driven economy.
He comes from a family of small business owners and is passionate about working with the local business community. He is a California native, and UC Davis alumnus.
Sendaguy Now: SendaGuy Now is the mobile app that's changing the way NYC restaurants order and receive commercial repair and preventive maintenance services. This sophisticated technology matches the details of a repair service request with the credentials and skillset of a licensed repairman working nearby who can come to a restaurant's location TODAY. Think of it as the 'Uber' of restaurant repair. Owners, chefs, managers and kitchen staff at more than 700 independently owned restaurants, franchises and hospitality groups rely on SendaGuyNow to get same-day VIP repair and maintenance service – without a service contract
TouchBistro: TouchBistro is the #1 ranked iPad-based point of sale solution specifically designed for restaurants. Restaurants buy TouchBistro because they want a POS that is the easiest to use and learn, increases staff performance, drives greater operation efficiency, brings actionable insights about their business, and improves customer experience. TouchBistro is recognized as the top-grossing app in over 37 countries in the Apple App Store® where anyone can try or buy the point of sale.
Jitjatjo: Officially launched in October of 2016, Jitjatjo is a mobile app and marketplace for real-time temporary employment, focusing on the hospitality sector in New York City. Referred to by 'Food&Wine' as the "Uber of NYC Restaurant Staff", we provide hospitality clients with instant staffing, on-demand 24/7, and offer quality and vetted Talent through our trusted platform with unparalleled efficiency. Our Hospitality Talent receives mobile on-boarding, access to flexible work, and instant pay through our Jitjatjo app. Jitjatjo currently serves clients in a variety of fields, including restaurants and bars, catering companies, event spaces, and corporate hospitality.