We know your time is precious. From local wine tastings to ice cream shop tarot card readings, here are our editors' and writers' picks for upcoming events that are worth it.
The event comes to Astor Center in NoHo on March 10.
Each year, Edible Communities gives its readers an opportunity to recognize the work of our local heroes. Here are our nominations. Who will you vote for?
The team invested in state-of-the-art equipment and converted one of three tunnels into a licensed New York State dairy plant and soon Crown Finish Caves was open for business.
Each month they turn Tom Shillue's Funny Story into a podcast for those of us that can't (or won't) trek to Williamsburg on a weeknight.
The panel consists of an ecologist, a biologist and a sculptor who will look closely at our relationship to the weeds that share our streets.
We've got one horseradish to rule them all and a food-grade deodorant cream that will fortify your belief in natural body products.
Set for February 19, the dinner will support an organization that represents, organizes and engages young farmers.
Brooklynite Nicola Twilley is the mastermind behind the site that combines design, science, history and food in surprising and wonderful ways.
We've invited several distinguished panelists to share their stories and answer your questions at "Sell It Like It Is!" at the Brooklyn Brewery on February 4.
This year, you can take a deep breath, make some soon-to-be-forgotten Lent resolutions and trudge through the mounds of slush to the Irondale Center to partake in some good old-fashioned Mardi Gras-style debauchery.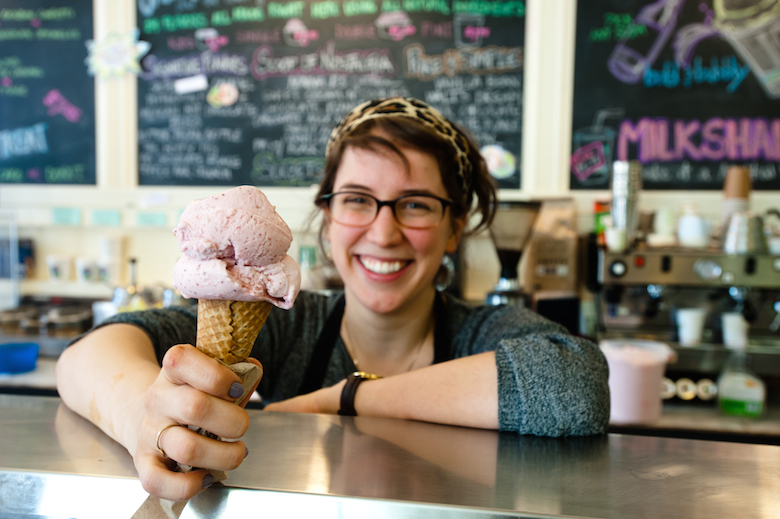 The price of the class includes a guided tour through the entire ice cream-making process by owner Brian Smith.