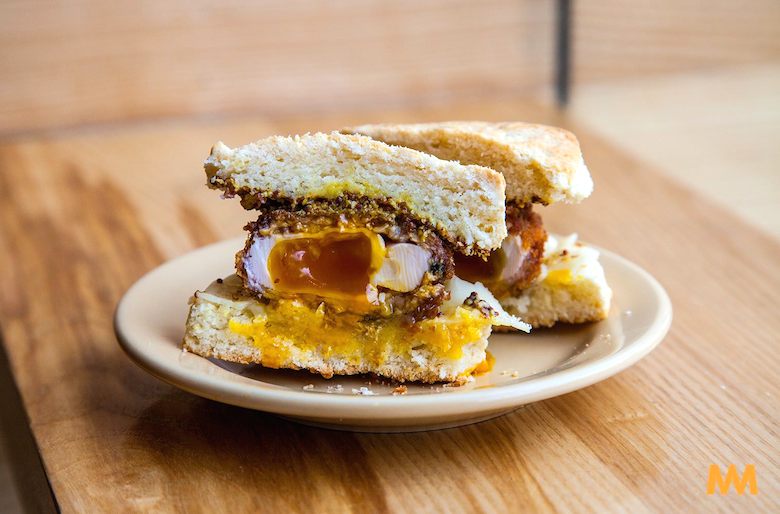 From biscuits so good they'll make you think you've teleported south of the Mason Dixon to a classic slice, here's where our editors and writers might be found on any give late night.
Against many odds, Bien Cuit has been made macarons recipes using amaranth, rye and buckwheat.
Apprentices rotate through management of components like the greenhouse and the market, so by year end they'll know much more than just how to sow seeds and pull weeds.
The petition asserts that Bushwick deserves affordable housing, but not at the expense of green space.
Learn more about how the food system will adapt to climate change in the not-at-all-distant future.
We recruited our favorite craft-beer folks from across New York City to share their Super Bowl selections.
The Taste of NYC Fancy Food Fellowship is meant to elevate promising immigrant entrepreneurs in the food community and facilitate networking between new producers and retailers, distributors, restauranteurs and investors.
We know your time is precious. From local wine tastings to ice cream shop tarot card readings, here are our editors' and writers' picks for upcoming events that are worth it.
The event comes to Astor Center in NoHo on March 10.
Each year, Edible Communities gives its readers an opportunity to recognize the work of our local heroes. Here are our nominations. Who will you vote for?
The team invested in state-of-the-art equipment and converted one of three tunnels into a licensed New York State dairy plant and soon Crown Finish Caves was open for business.
Each month they turn Tom Shillue's Funny Story into a podcast for those of us that can't (or won't) trek to Williamsburg on a weeknight.