The cafe, which will source ingredients from the Fort Greene Greenmarket, the Brooklyn Grange and the Lancaster Farm Fresh Cooperative, needs your help in raising the final funds needed to get it up and running.
Two intrepid dairy lovers taste a bevy of New York-made yogurts.
We grabbed eight oysters and asked two connoisseurs at Greenpoint Fish & Lobster Co. and Maison Premiere what they could tell us, based only on the shell.
Sure there are some boozy options, but that's not all that our writers and editors are drinking around the city.
Bridget Firtle, the woman behind The Noble Experiment and Owney's NYC Rum, hadn't planned on becoming a distiller.
Their hope is that FoodCorps members will be able to create sustainable programs that have a deep impact on each school and eventually work themselves out of the job.
With a little duck fat from Hudson Valley Duck Farm, we're using up our root veggies during this last week of the dwindling winter season.
Every ingredient is meticulously researched, tested and scrutinized before it makes its way into one of their products.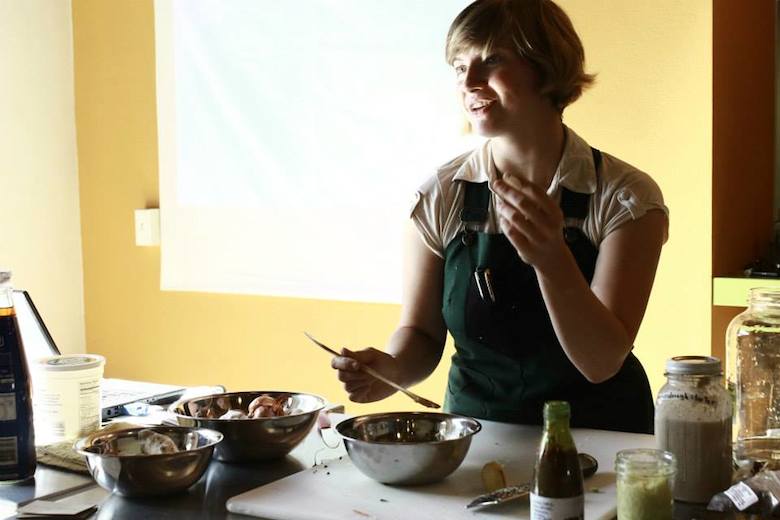 The event is meant "to encourage absolute novices to ferment at home and come out to the party."
Pimento cheese biscuits by the East River, dandelion greens and ping pong are only a few of the things our editors and writers are looking forward to this spring.
Cookbook Create provides individuals and communities with a means to preserve recipes for posterity via a simple online form.
The book fair brings together great minds from across the food world. This year's conference on April 10-12 boasts the most impressive speaker lineup yet.