The author and her family share an unexpected meal in an unfamiliar Italian town.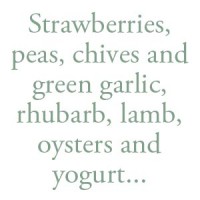 We wish this announcement came on some brilliantly sunny day where spring dreams of sweet greens and strawberry pie are already dancing in your…
Artisans, Behind the Bottle, Edible Industry, History, Homegrown, Iconic Foods, Indigenous Industry, Liquid Assets, Magazine, Memorable Edibles, Mom And Pop Shop, Notable Edibles, Products We Love, Spring 2006: Issue No. 1, Traditions
These guys still deliver the real thing.