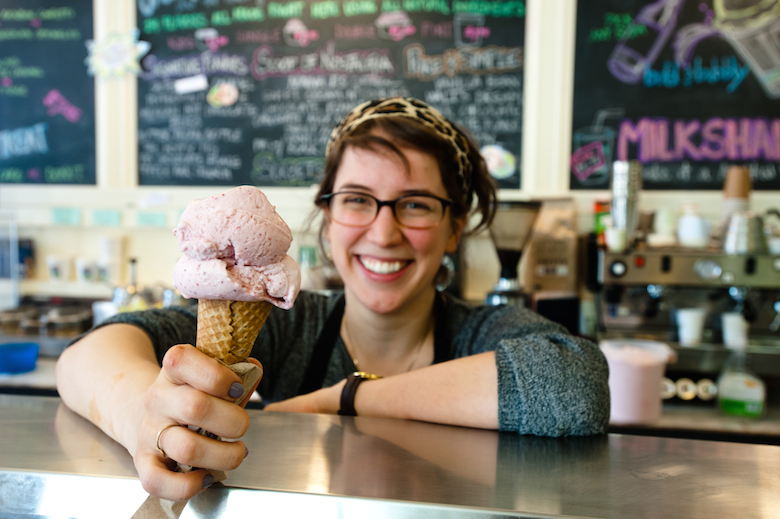 Even though I love the idea of making ice cream at home, I've had enough epic failures in the last couple of years to know my technique could use improvement. There was that one time I tried to make chamomile custard and over-extracted it to the point where the whole kitchen smelled like centipedes, and last year I proudly brought a Thomas Keller beet ice cream to a family event only to be told by a well-meaning elderly friend that I should stick with playing piano (which was my college major).
Luckily, I can learn from the best now that Ample Hills Creamery is offering ice cream classes at their Gowanus location. The price of the class includes a guided tour through the entire ice cream–making process by owner Brian Smith. Attendees will "make their own base, cook it, and then churn it in an old-fashioned hand-crank ice cream maker," says Smith, and there will be "no cheating on any steps." Sound fun? You also get to take home your own copy of their cookbook to improve your churning game in time to show off this summer.
The first three classes are geared toward adults. They start at 8:00 p.m., and "Kindred Spirits" on February 12 will explore bourbons, rums and ryes (!) as they relate to creamy deliciousness. In the future some classes will be geared toward kids, but for now you can enjoy the peace and quiet of the Gowanus store's new private room while you sample their ice creams and learn a new skill at the only city creamery that pasteurizes its own milk. Find a full course list and sign up here.